NVR 8 Canale full HD 1080P Eyecam EC-NVR7004
Inregistrare in timp real 1080P/720P. Playback sincronizat 8 canale. Suporta 2 HHD SATA de 6TB/fiecare (HDD-urile nu sunt incluse).
Prices include 19% VAT.
For international clients, the VAT rate in the destination country is charged
Livrăm la cerere prin orice curier rapid sau de la sediu
Oferim la cerere verificarea coletului la primire
NVR 8 Canale full HD 1080P Eyecam EC-NVR7004
Caracteristici generale
Inregistrare in timp real 1080P/720P

Playback sincronizat 8 canale

Suporta 2 HHD SATA de 6TB/fiecare (HDD-urile nu sunt incluse)

Port Ethernet: RJ-45 1000Mbps

Intrari audio

ONVIF 2.2

Compatibil cu majoritatea camerelor IP third-party

Suporta camere de pana la 5MP

Control PTZ prin mouse USB

Iesiri video: VGA, port HD 1080P. CVBS

Incorporat serviciu Cloud P2P

Suporta majoritatea protocoalelor de retea, NTP, Email, RTSP, UPNP

Permite acces de pe telefonul mobil prin aplicatiile pentru iPhone si Android

Acces din Internet Explorer, Firefox si CMS
Specificatii tehnice
Intrari
Intrari camere IP: 8 canale
Capacitate: 80Mbps
Intrari recomandate: 8*720P@4Mbps / 8*1080P@8Mbps
Audio In:            G711A@64Kbps (camera trebuie sa aiba inclusa functia audio)
Iesiri
Interfata: 1 Port HD 1080P, 1 VGA, 1 BNC
Resolution: 1920×1080, 1280×1024, 1280×720, 1024×768,800×600
Impartire ecran: 1/4/8
Audio Out: 1 BNC
Talk-back: 1 line-in
Inregistrare
Compresie: H.264 / MPEG-4
Rezolutie: 5MP/3MP/1080p/UXGA/720p/VGA/4CIF/DCIF/2CIF/CIF/QCIF
Bit Rate: 64~ 8192kbps
Mod inregistrare: manual / programat / la detectia de miscare / la alarma / stop
Alarma
Declansare eveniment: alarma / inregistrare / PTZ / Video Push out / captura / trimitere e-mail / FTP / Buzzer etc.
Detectie video: detectie la miscare / zone detectie: grid 22×18 / pierdere semnal
Pre-inregistrare alarma: 1~30 secunde adjustabile
Alarm Input: 8 canale, switch
Alarm Output     3 canal, switch
Playback & Backup
Playback             sincronizat: 1/4/8
Functii playback: redare, pauza, stop, reluare, redare rapida, step, full screen, zoom digital
Mod back-up: USB / retea
Retea
Retea: Ethernet(RJ-45 100/1000Mbps), 3G dongle
Functii retea: ARSP, UPNP, RTSP, UDP, SMTP, NTP, DHCP, IP Filter, PPPOE, DDNS, FTP, Alarm Server, etc.
Dispoizitive mobile: iPhone, iPad, Android, Windows Phone, suporta logare QR Code
Stocare
Porturi HDD: 2 porturi SATA
USB      : 2 porturi USB2.0
General
Alimentare: DC +12V 3.3A
Consum: 10W (fara HDD)
Greutate: 2 kg
Dimensiuni (mm): 360x260x48mm
Cumparati cu incredere!
Va oferim:
Livrare prin orice curier rapid
Satisfactie garantata
Expeditii si retururi
Totul este foarte simplu
Expediem la cerere prin curier. Puteti alege un curier din cei propusi sau oricare altul.
Daca doriti sa returnati produsul, o puteti face cu conditia ca acesta sa se afle in aceeasi stare in care a fost cumparat, fara urme de folosire.
Trimiteti produsul pe adresa noastra dupa ce ne-ati notificat, cititi "

Termeni si conditii

".
Achizitii SICAP
 - Tel: 0736355553, 0736355554, 0722334700 *** E-Mail: sicap@nettrading.ro
YouTube
Vino pe YouTube!
Vizitati canalul Youtube al 1CCTV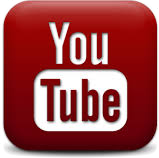 Suntem partener Emag din anul 2016. Produsele pe care le comercializam le puteti achizitiona cu incredere fie direct de pe site-ul nostru, fie prin Emag: Vedeti oferta noastra de produse.
De asemenea, suntem prezenti si pe platforma cel.ro cu o gama variata de sisteme de securitate. Ramane doar sa optati pentru varianta pe care o preferati.
Avem cele mai avantajoase preturi la sistemele de supraveghere video, sisteme de alarma. Compari.ro este sursa potrivita de a verifica cel mai bun pret pentru orice produs. Suntem prezenti si pe Shopmania cu oferta de echipamente de supraveghere.
Importator specializat cu peste 20 ani experienta
Vindem din import propriu, produse verificate
Exonerare de raspundere
Ne cerem scuze anticipat pentru eventuale erori de continut
Facem eforturi permanente pentru a păstra acurateţea informaţiilor din acestă pagină. Rareori acestea pot conţine inadvertenţe: fotografia are caracter informativ şi poate conţine accesorii neincluse în pachetele standard, unele specificaţii pot fi modificate de catre producător fără preaviz sau pot conţine erori de operare.
Toate promoţiile prezente în site sunt valabile în limita stocului.
Paginile pot contine in cazuri izolate erori de natura informatica propagate de la furnizori sau generate local in procesul de actualizare. Acestea nu genereaza obligatii comerciale sau de alta natura. Nu se onoreza comenzi la preturi derizorii sau eronate, va rugam cititi "

Termeni si conditii

".